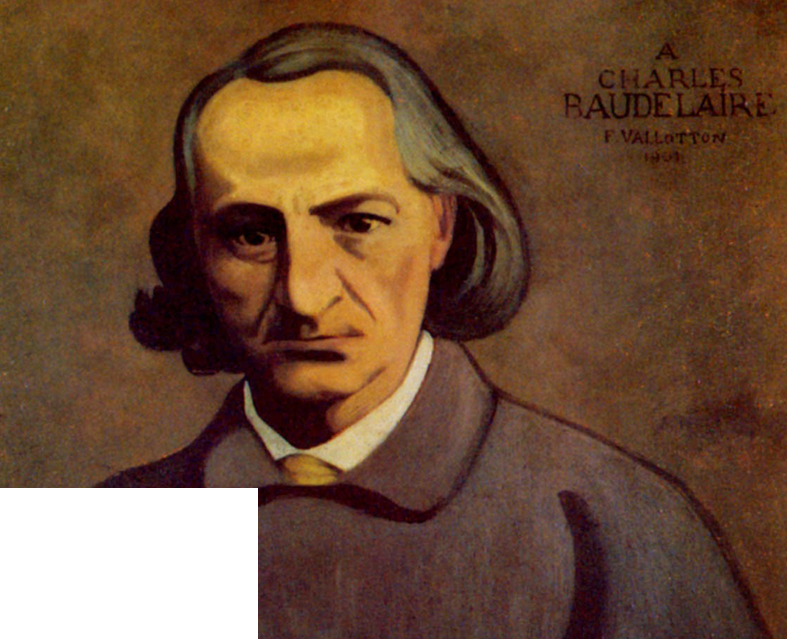 With the dual aim of contributing to the promotion of French culture and equal opportunities, the Baudelaire programme provides some twenty students per year with interdisciplinary and experimental training in literature, combining the demands of a theoretical academic approach with the practical exploration of writing, the visual arts, and stage direction in order to bring students right into the world of literary texts and works.
The courses take place at the Hôtel de Vogüé, in the 7th arrondissement of Paris, a setting for a dialogue between students, teachers, and guest artists comprising three hours of teaching per week, from October to June, as a complement to the students' university curriculum.
The constant interaction with different cultural and educational institutions (theatres, the Maison de la Poésie, Maison des écrivains, publishing houses, the French American International High School of San Francisco) provides students with an opening to different professions involved in promoting access to literature.
This year, the students of the Baudelaire programme are editing Monique Valcke Strauss's text for publication by Actes Sud. The academician, Pascal Ory, will write the preface for this story of a great witness to history who, at the age of six, fled the Nazi barbarism. In constant discussion with the author, they will go to the Elsa-Triolet library in Bobigny to work on the Shoah collection, under the direction of their history teacher. 
 They will review the text poetically, supervised by their literature teachers. They will regularly publish articles in the NRP magazine, reporting on the progress of their research. Alongside the text, and with the help of their art teacher, they will create works that will be exhibited at the Bobigny deportation station in April 2023 as part of the literary festival, Hors limites. On this occasion, they will give a lecture and will be accompanied by the cellist Raphaël Chrétien.
Directed by their drama teacher and in dialogue with students from the Franco-American High School in San Francisco, they will perform Aeschylus' Persians in February on the stage of the MC93. In April, under the direction of their poetry teacher, they will read parts of Monique Valcke Strauss's text at the Maison de la Poésie, alongside an actor from the Comédie française.
In writing workshops with the novelist Véronique Ovaldé, they will write and publish texts for
the Catalogue.

Cécile Ladjali is a writer and professor of literature. She is the author of novels, essays, and plays. She has published interviews with the philosopher George Steiner, Éloge de la transmission (Albin Michel, 2003), and in 2007, her essay Mauvaise langue (Le Seuil) was awarded the Prix Femina for her defence of the French language. In her teachings, she is committed to combine academic requirements with a writer's sensitivity.

Florient Azoulay is a playwright, he has founded the Compagnie KGA with Xavier Gallais. His works include plays, essays, and art books. As a translator of theatre pieces, he directs together with Yan Brailowsky a new edition of Shakespeare's works, published by Les Belles Lettres. Since 2019, he is the artistic and pedagogical co-director of La Salle Blanche, the actor-researcher's laboratory in Paris.

Marco Castilla is a visual artist and art teacher at the Cours Morvan in Paris. He regularly teaches at the Fémis, a renowned French film school, where he passes on his mastery of painting, sculpture, photography, and video to students. At the Baudelaire programme, he is in charge of practical teaching, where he accompanies the students in the creation of works related to the content of their courses.

Ismini Vlavianou has a degree in classics (University of Athens), and a doctorate in comparative literature (Paris IV-Sorbonne). Holder of an Agrégation in modern literature, she teaches literature and theatre in Seine-Saint-Denis, and has an active partnership with the MC93 in Bobigny. She initiates European artistic projects on ancient drama and participates in international conferences on the pedagogy of Greek theatre.

Michelle Haner is a graduate of Harvard University, of the École Jacques le Coq, of the University of Paris, and of the University of Los Angeles. In the United States, she has worked as an actor and director with numerous theatre companies, as well as for film and television. She has translated plays and organised co-creations with French artists. She is also a teacher at the French American International High School, where she teaches theatre and directs the "Back à dos" company.

Thomas B. Reverdy is a writer and a professor of modern literature. He is the author of a dozen novels published by Seuil and Flammarion, and won the Prix Interallié in 2018. A novelist of a world literature committed to our time and its torments (the ruins of Detroit, post-Fukushima Japan, the great strikes in England or the threat of climate change in his latest novel, Climax), he has never given up teaching in Seine-Saint-Denis, where he finds on a daily basis another form of commitment, and the opportunity to pass on his faith in fiction.
Programme Baudelaire à la Maison de la Poésie
Lecture à voix haute des textes produits par les étudiants du Programme Baudelaire en atelier d'écriture. L'événement a eu lieu en présence de l'acteur de la Comédie Française, Biran Ba.
Le Programme Baudelaire au Festival Quartier du Livre
Conférence « Babel, une poétique de la traduction et de la transmission », par le Programme Baudelaire de la Fondation Robert de Sorbon et ses professeurs.
The Baudelaire programme in pictures