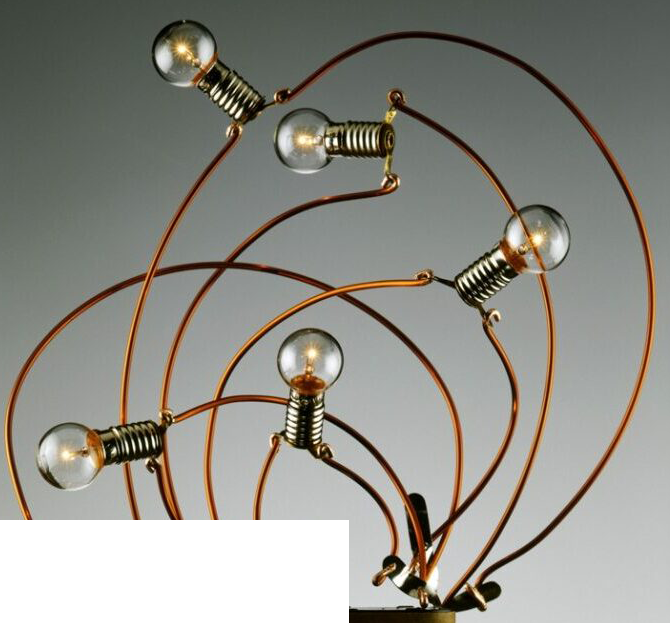 The Trailblazers, a programme by the Robert de Sorbon Foundation, brings together each year around ten European personalities for an itinerant think tank, in order to collectively identify solutions for innovation in knowledge transmission.
Editors, authors, translators, producers, programmers : in 2022, the participants of this first edition of the programme, at the crossroads of the academic, media and cultural worlds, all share a common commitment: that of promoting the role of knowledge cultures in our democratic public spaces.
Creators and curators of content, they are each, in various fields, confronted with the challenges of editorial risk-taking; the risks of being locked into models from the old analogical times; or, on the contrary, of dispersion in the multiplication of new formats. They explore the possible ways to promote the visibility of knowledge content in an immaterial economy in full transformation, farmed by new glory machines.
On the market of ideas and imaginaries, abundance of information, deluges of contents and hyper-choice have become constants of the digital transition. Even the traditional prescribers, the artisans of recommendation, find themselves concerned by this partly new environment, where availability can sometimes be synonymous with invisibility. How can we ensure that what we still call new technologies (of information and communication) can serve something other than a cognitive and financial domination by the economy of attention, and instead open paths for new manufactures of curiosity?
Drawing on their transversal and sectoral experiences, the participants will be able to engage in a dialogue with major and singular players in the distribution of cultural goods, compare case studies, and reflect on the first foundations of a prospective vision on the future of the prescription and distribution of scholarly culturestaking into account, in particular, questions of economic viability, regulation, and balances of power between languages.
A final summary of their recommendations will be drawn up in December, destined to public institutions and economic players likely to influence strategic priorities in terms of support for innovation. The digital single market can be something else than a mere playground for attention industries, in a night where all contents are grey : it can make educational and cultural agendas reach their full potential.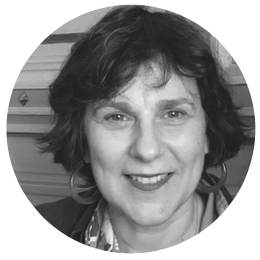 Valeria Bergalli was born in Buenos Aires (Argentina) and was raised in Italy and Germany. Originally trained as a social anthropologist, she specialized in Urban Anthropology, but in 1999 she quit research to set up editorial minúscula, an independent publishing house based in Barcelona (Catalonia, Spain). As both a publisher and an editor, her aim is to encourage a wide readership (both Spanish-Castilian and Catalan) to discover classics, contemporary fiction and literary non-fiction from around the world and little-known works of great authors.
Among the authors she has published are: Pierre Bergounioux, Marie-Hélène Lafon, Shirley Jackson, Hans Keilson, Gerald Murnane, Irmgard Keun, Victor Klemperer, Marisa Madieri, Dacia Maraini, Anna Maria Ortese, Pascal Quignard, Joseph Roth, Annemarie Schwarzenbach, Varlam Shalamov, Giani Stuparich, Magda Szabó, S. Yizhar. She is also making the literature of younger authors, such as Nona Fernández, Gonzalo Maier, Paula Porroni and Aleksandra Lun, known to the public. Valeria also teaches in different areas of publishing.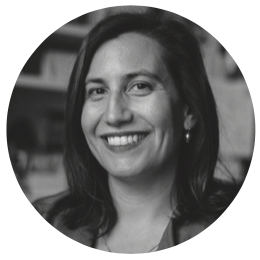 Rachel Donadio is a Paris-based writer and journalist, a contributing writer for The Atlantic and a former Rome Bureau Chief and European Culture correspondent for The New York Times. She regularly publishes textured feature stories and profiles at the intersection of culture and politics, as well as literary reportage and criticism. Over the years she has reported from more than two dozen countries and interviewed heads of state as well as major cultural figures, including four Nobel Laureates in literature. In March 2022 she became the administrator of the American Library in Paris annual Book Award.
She frequently moderates discussions, delivers lectures and makes media appearances commenting on European affairs, such as on NPR, France's Arte and France Inter, and Italy's La7. In the fall of 2021, she was a visiting fellow at Johns Hopkins University's SNF Agora Institute and in the fall of 2020, she was a visiting Ferris Professor of Journalism at Princeton University.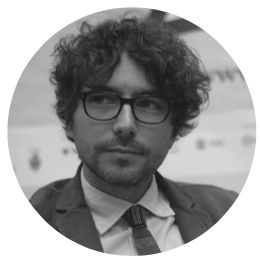 Marco Filoni is a professor of political philosophy at the Link Campus University in Rome. Some of his published books, which have been translated into several languages, include: L'azione politica del filosofo (Bollati Boringhieri 2021, soon published by Gallimard); Il calcolo della paura (Einaudi 2021); Anatomia di un assedio. La paura nella città (Skira 2019); Le philosophe du dimanche. La vie et la pensée d'Alexandre Kojève (Gallimard 2010).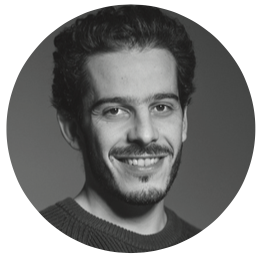 Elisha Karmitz has been the general manager for the group mk2 since 2014, in co-management with his brother Nathanaël. Elisha joined mk2 in 2006 as Director of Publications and Editing for the newspaper TROISCOULEURS, dedicated to innovative films and artists. He then led the development of mk2 Multimedia into Mk2+, a consultancy agency and creative studio for emotional experiences and campaigns.
In 2020, and in reaction to lockdown restrictions, Elisha launched mk2 Curiosity, a streaming platform offering viewers a selection of free content handpicked by mk2's team. That same year, he also launched mk2 Institut, a series of conferences where artists, authors, and researchers encourage debate and exchange rethink the world of today and tomorrow.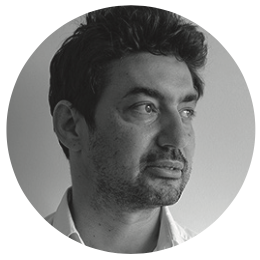 Boris Razon is a journalist and writer. As a student of the École Normale Supérieure de Fontenay Saint-Cloud, he co-founded the magazine Don Quichotte during his history studies before joining LeMonde.fr and becoming its editor-inchief. He then joined France Télévisions as director of new writing, France 4 as editorial director, and later Slate as editorial director as well.
Since 2017, he has been working as a consultant and author, developing podcasts for Initial Studio. He teaches digital writing and long format at the Sciences Po journalism school and at the Sorbonne university. He has published two novels, Palladium (2013) and Écoute (2018), as well as a co-written investigation with Étienne Huver: Les nouvelles guerres, sur la piste des hackers russes (2019). Boris Razon is the Editorial Director of Arte France since September 2020.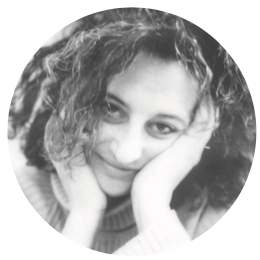 Rasha Salti is a researcher, writer and curator of art and film, working and living between Beirut and Berlin. She co-curated several film programs including The Road to Damascus, with Richard Peña, a retrospective of Syrian cinema that toured worldwide (2006-2008); and Mapping Subjectivity: Experimentation in Arab Cinema from the 1960s until Now, with Jytte Jensen (2010-2012) showcased at the MoMA in New York. Salti has also collaborated with different festivals as a programmer, including the Toronto International Film Festival (2011-2015). At present she is the commissioning editor for La Lucarne, the experimental documentary program for Arte France.
As a writer, Salti's articles and essays have been published in The Jerusalem Quarterly Report (Palestine), Naqd (Algeria), MERIP (USA), The London Review of Books (UK), Afterall (US), and Third Text (UK), as well as several anthologies dedicated to film, art and culture. Since 2006, she has edited and co-edited several works on different subjects including photography archives and Middle-Eastern cinema.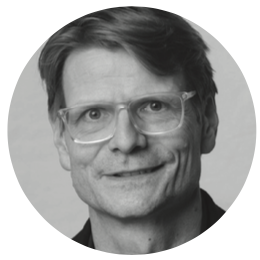 Dr. Carsten Siebert joined the Barenboim-Said projects in 2009, initially as Director of the Daniel Barenboim Stiftung, later moving into the role of Chancellor and Managing Director in 2017.
Carsten Siebert studied philosophy, linguistics and German and English literature in Munich, Berlin and Philadelphia. He holds an M.A. from the University of Pennsylvania and a Ph.D. from Humboldt University. From 1999 to 2004, he worked for McKinsey & Company. Also in 1999, he co-founded cta, a Berlin-based film PR agency.
Between 2004 and 2009, he was the Executive Director of artist and director Robert Wilson's Byrd Hoffman Watermill Foundation in New York and administrator of the Estate of artist George Paul Thek. He has lectured in Philosophy and Cultural Sciences at Humboldt University and the University of St. Gallen, and continues an affiliation with Leuphana University Lüneburg, where he was a Guest Researcher from 2014 to 2016, working on internet-based learning platforms (MOOCs) with partners such as the Goethe-Institut or Deutsche Telekom.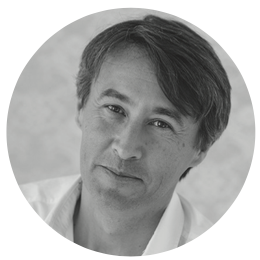 Aleš Šteger is a poet and prose writer from Ljubljana, Slovenia. He worked extensively with composers, musicians, visual artists and film makers. Šteger's books have been translated into over 20 languages.
Aleš is the Programme Director of Beletrina academic Press that he co-founded 25 years ago. He was the co-initiator and Programme Director of the international poetry festival "Days of Poetry and Wine". He worked as Programme Director of the Terminal 12 – programme strand at the Maribor 2012 European Capital of Culture. He has initiated and led European-wide art projects, most notably Versopolis, a European platform for emerging poets and international poetry festivals.
Among other prizes and honours, his book The Book of Things won two mayor U.S. translation awards (BTBA award and AATSEL). In 2016, he was awarded the International Bienek Prize for poetry by the Bavarian Accademy of Fine Arts, and the Alfred Kolleritsch Prize of the city Graz in 2021. He also received the title Chevalier des Arts et Lettres from the French state. Aleš is a member of the Berlin Academy of Arts, and a member of the German Academy for Language and Literature.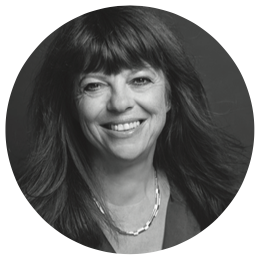 Vinca Wiedemann graduated as a film editor from the National Film School of Denmark, but she soon moved into script development. As film commissioner at the Danish Film Institute (1999-2003) and artistic director of New Danish Screen (2003-07), she was responsible for granting development and production support to numerous feature films and was instrumental in the rise of Danish cinema. Vinca is an internationally esteemed script consultant and story supervisor for directors such as Lars von Trier who collaborated closely with her on his scripts for Melancholia and Nymphomaniac. She is now working with Thomas Vinterberg on his first tv series. She was Director of The National Film School of Denmark for five years (2014-19), serves internationally as member of think tanks, film juries, keynote speaker and as a tutor and lecturer on artistic collaboration and film issues linked to the development process, innovation, education, and film policy.
The Trailblazers in pictures